Blue Star Service Centre & Customer Care in Kolkata
Contact for complaint logging, AC unit installation/uninstallation or repair service at the doorstep.
Blue Star appliances service centre
Blue Star is a leading air conditioner, air cooler, water purifier and air purifier company based in India. If you have got damaged appliances, you need to connect with the best blue star service centre in Kolkata, Urban service plaza. If you encounter any issues with your Blue Star appliances in Kolkata, you can rely on the authorized Blue Star service centre. Their skilled technicians are available 24X7 to address your concerns. Simply, register your complaint through the customer care helpline or toll-free number, and their helpful staff will assist you promptly.
In case of any unresolved matters, they have a robust escalation system to ensure your Blue Star AC, water dispenser, or air cooler concerns are resolved effectively. Rest assured, the Blue Star service centre in Kolkata is committed to providing top-notch service to its valued customers.
Blue Star Customer Care ( Out of warranty )
Customer Care: 9831015086 (mobile), 033 2464 3032 (landline),
WhatsApp support: +91 79808 72976
Blue Star Customer Care ( warranty )
Customer helpline/free installation: 1800 209 1177 / 1860 266 6666
SMS Support: 'Service' to 57575
Customer care email: customerservice@bluestarindia.com
Facebook: https://www.facebook.com/BlueStarLimited/
Twitter: https://twitter.com/bluestarcare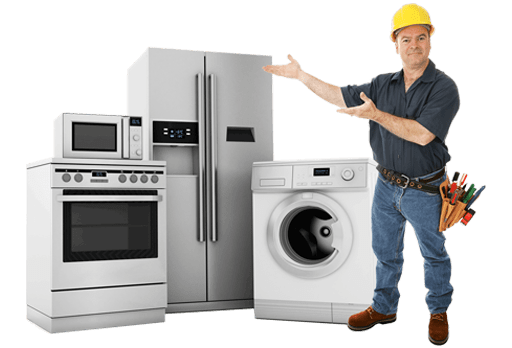 Blue Star Repair Centres
Urban Service Plaza
Address: 1 A, Kalighat Park, 3rd Floor, Kolkata 700056
Nearest Landmark: Beside Kalighat Clean City
Contact: 9831015086
Cool Air Care Ballygunge
Address: 73/ 1A, Rifle Range Rd, Rifle Range, Ballygunge Park, Ballygunge, Kolkata, West Bengal 700019, India
Contact: 9831015066
Chill Tech Services Kasba
Address: Ground Floor, 1132, Tagore Park Rd, Naskarhat, Kasba, Kolkata, West Bengal 700039, India
Contact: 033 2464 3032
Arctic Cool Solutions Jadavpur
Address: 32/C, Raja Subodh Chandra Road, Block C, Jadavpur, Kolkata, West Bengal 700032, India
Contact: Call Now
Blue Star AC service centre in Kolkata
If you need to repair your Blue Star Window AC to Split AC, or you need to install/uninstall AC, you should contact us. We are one of the leading AC service centres in Kolkata and are one of the best places to go for your AC repair needs.
We provide Blue Star Central Air Conditioner service, Blue Star Split AC service, Blue Star Ductless Mini-Split AC service, Blue Star Window Air Conditioner service, Blue Star Portable Air Conditioner service, Blue Star Floor Mounted AC service at your doorstep. Contact us if you find these issues:
Air isn't coming out of the registers ✓ AC is running but not cooling ✓ AC is blowing hot air ✓ A bad smell is coming out from the AC unit ✓ AC unit is leaking water ✓ Compressor isn't working properly ✓ Evaporator Coil is Frozen ✓ AC unit turns on and off constantly ✓ AC isn't turning on at all ✓ AC remote functions aren't working ✓ AC Thermostat is Malfunctioning ✓ Air conditioner is making weird noise while running ✓ Cool air duct is leaking or damaged
Blue Star water dispenser service Centre Kolkata
Water dispensers are an integral part of many commercial as well as residential complexes. Blue Star is a major brand in this sector. Contact blue star customer care for prompt support. We provide all kinds of technical support for all models of Blue Star water dispensers in Kolkata.
Other Brands We Work With
Blue star service centre near me
Our service support is available in all the PIN codes in Kolkata & surrounding places. Find a Blue Star service centre in Kolkata near your location. Blue Star Service Centre in Salt Lake City (700091), Blue Star Service Centre in Alipore (700027), Blue Star Service Centre in Park Street (700016), Blue Star Service Centre in Ballygunge (700019), Blue Star Service Centre in Behala (700034), Blue Star Service Centre in Jadavpur (700032), Blue Star Service Centre in Rajarhat (700135), Blue Star Service Centre in New Town (700156), Blue Star Service Centre in Gariahat (700019), Blue Star Service Centre in Howrah (711101), Blue Star Service Centre in Dum Dum (700028), Blue Star Service Centre in Tollygunge (700033), Blue Star Service Centre in Lake Gardens (700045), Blue Star Service Centre in Kalighat (700026), Blue Star Service Centre in Maniktala (700054), Blue Star Service Centre in Kasba (700042), Blue Star Service Centre in Dhakuria (700031), Blue Star Service Centre in Belgharia (700056), Blue Star Service Centre in Ultadanga (700067)