Best Washing Machine Repair Services in Kolkata
All types of branded washing machine installation, repair, & maintenance are done @ your doorstep

(723+ Reviews)

washing machine service centre in Kolkata
When you have a broken washing machine, you don't want to throw it away just yet. There are many reasons why you may not be able to repair it yourself, such as you don't know how to fix it, or it's too expensive. If this is the case, there are many places that offer washing machine repair in Kolkata.
Washing machine technician phone number: 9831015086
Urban Service Plaza is your one-stop destination for repairing all kinds of washing machines, regardless of the brand and age of the machine. The washing machine is an indispensable and helpful home appliance. But, errors and problems may arise with the machine at any time post-warranty which can hamper your daily living. So, having a professional beside you can rescue you from the situation. We are committed to offering reliable and effective washing machine repair services with sustainable results.
We are well aware of the price of fine repair. Therefore we are quite specific about sending the finest washing machine mechanics that are equipped with extensive industry expertise and rich experience along with the right skill set. So, approach us for effective and trustworthy washing machine repair services in Kolkata for all leading brands including, Godrej, Samsung, Lg, Whirlpool, Videocon, Electrolux, Haier, Hitachi, IFB, Panasonic, Sharp, Siemens, Bosch, Toshiba and many other brands.
We have been successfully catering to the washing machine repair needs of customers in Kolkata and surrounding areas for the past decade. All the washing machines and other appliances are taken care of at our service centre and they are fixed to make it functional again with high diligence and dedication. Our technicians always use high-quality add-ons and spare parts that are supplied by authorized vendors. We ensure to provide the machine with a complete overhauling for guaranteed and dependable services.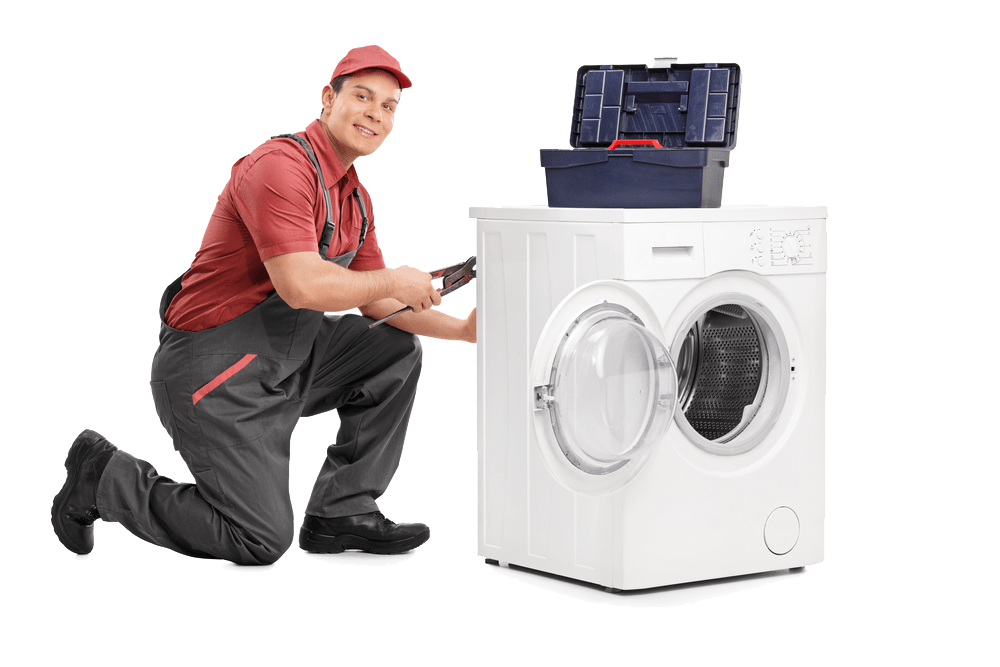 Washing machine problems we fix
We all have our own personal laundry woes, but when you have a problem with your washing machine, it's important to get it fixed as soon as possible. Our washing machine technicians are well-versed in all kinds of washing machine issues including those mentioned below at an amazing price:
Washing machine body / earthing issues fix
Washing machine turning on or off problem fix
Washing machine noise problem solve
Washing machine vibration problem solve
Washing machine draining issues fix
Washing machine water leaking repair
Washing machine spinning problem repair
Washing machine's bad smell issue fix
Types of washing machines we repair
Install Repair and Maintenance of all kinds of Automatic, Semi-Automatic, Top Loading, Front Loading, Twin Tub, Commercial Grade, Family Size Washing machines and Washer and Dryer Repair Services are offered at an affordable rate in Kolkata, Salt Lake by Urban Service Plaza.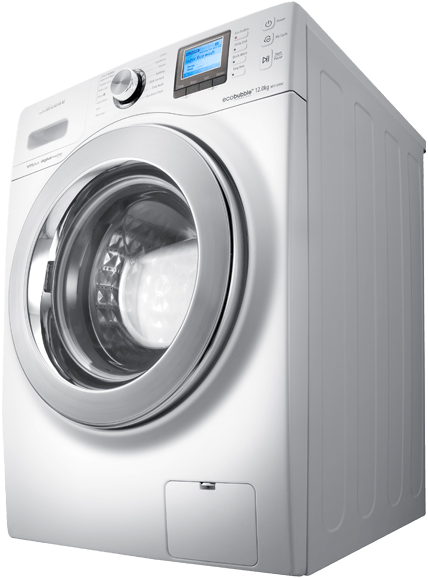 Top loading washing machine service
When it comes to top loading washing machine service in Kolkata, you can rely on our expertise at the service center. Our skilled technicians are equipped to handle repairs, maintenance, and installations for top loading washing machines, ensuring efficient and effective performance to keep your laundry routine running smoothly.
Front loading washing machine service
For front-loading washing machine service in Kolkata, our service centre is your trusted choice. Our panel has experienced technicians who specialize in front-loading washing machine repairs, maintenance, and installations, ensuring optimal functionality and longevity of your appliance. With our expertise, you can expect reliable and efficient service for your front-loading washing machine needs.
Semi automatic washing machine service
If you're in Kolkata and in need of servicing for your semi-automatic washing machine, look no further than our trusted service center. Our team of skilled technicians specializes in repairing, maintaining, and installing semi-automatic washing machines of all brands, ensuring they operate smoothly and efficiently. You can rely on our prompt and professional service to cater to all your semi-automatic washing machine needs in Kolkata.
Fully automatic washing machine service
For professional fully automatic washing machine service in Kolkata, our service center is your reliable choice. Our mechanics are well trained in providing efficient repairs, thorough maintenance, and seamless installations for fully automatic washing machines. Rest assured that we will keep your fully automatic washing machine running smoothly and effectively in Kolkata.
Washing machine Service & Installation Charges in Kolkata
A service call and installation charges can vary from one washing machine to the next. You should ask the store you are purchasing your washing machine from for a list of the installation charges and service call charges for the washing machine you are interested in. As a third-party washing machine service centre in Kolkata, our charges start from ₹ 299 for basic tasks.
Why choose us?
If you are looking for a company that provides professional washing machine repair services, then you should choose us. Our team of highly skilled professionals will come to your home or business and fix your refrigerator in no time. We offer a wide range of services to suit your needs, and we have fast turnaround times. We can even provide emergency service at any time of the day or night.

Perfection Anytime
Don't hesitate about timing. You have control over scheduling a visit of our technician.

Phone Booking
We are available with phone booking, which means technology at your fingertip.

Experienced
Our staffs are expert, experienced, skilful. You will experience the best service ever.

Advanced Technology
We use advanced technologies to diagnose, install & repair your home appliances.

Emergency Help
You won't believe it !! We are always available at your service. It means we are available for your emergency help.

Working Area
Working area – Entire Kolkata, Salt Lake, Rajarhat, New Town. We are open from 10 am to 7 pm (Sunday closed)
/
Washing Machine Brands We Work With
washing machine repair centre near you
Searching for washing machine repair near me? Our washing machine mechanics can reach any PIN code in Kolkata. Below are the locations we provide services:
Find a Washing machine service centre in Kolkata near your location. We are present in every PIN code of Kolkata as mentioned below: Washing machine Service Centre in Salt Lake City (700091), Washing machine Service Centre in Alipore (700027), Washing machine Service Centre in Park Street (700016), Washing machine Service Centre in Ballygunge (700019), Washing machine Service Centre in Behala (700034), Washing machine Service Centre in Jadavpur (700032), Washing machine Service Centre in Rajarhat (700135), Washing machine Service Centre in New Town (700156), Washing machine Service Centre in Gariahat (700019), Washing machine Service Centre in Howrah (711101), Washing machine Service Centre in Dum Dum (700028), Washing machine Service Centre in Tollygunge (700033), Washing machine Service Centre in Lake Gardens (700045), Washing machine Service Centre in Kalighat (700026), Washing machine Service Centre in Maniktala (700054), Washing machine Service Centre in Kasba (700042), Washing machine Service Centre in Dhakuria (700031), Washing machine Service Centre in Belgharia (700056), Washing machine Service Centre in Ultadanga (700067)