Samsung Microwave Service Centre in Kolkata
24X7 Samsung Micro Oven Customer Care in Kolkata
Samsung Micro Oven Repair Centre in Kolkata
There's nothing worse than having your Samsung microwave oven break down on you. With the help of our Samsung microwave oven service centre in Kolkata, you can have your machine fixed and repaired quickly. We are one of the best microwave oven repair centres in Kolkata and have earned the reputation of having the highest number of units repaired.
Our technicians are ready to do micro oven parts replacement and repair at your convenient time anywhere in Kolkata.
Samsung Micro Oven Customer Care Number Phone Number:
Call us 24X7 at 9831015086, 9831015066, 033 2464 3032 ( landline, 10:00 am – 7:00 pm)
Samsung Micro Oven Customer care WhatsApp:
WhatsApp Samsung customer support at +91 79808 72976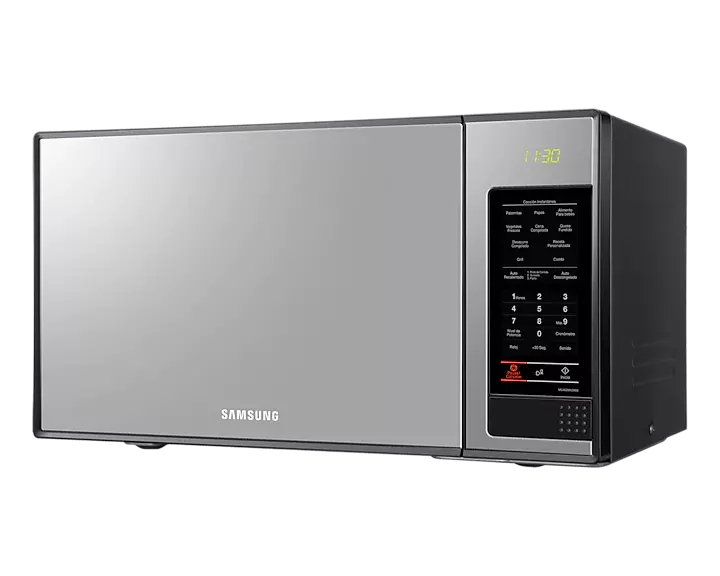 Receive a Call From Customer Care
✓ ZERO Advance Booking Fees
✓ Same-Day Repair Services
✓ Repair All Models & All Issues
✓ Doorstep Repair Service
✓ Skilled Technicians
✓ Convenient Booking Process
✓ ONE Month Service Guarantee
✓ 3 Months Spare Parts Warranty
✓ Schedule At Your Convenient
✓ On-time Arrival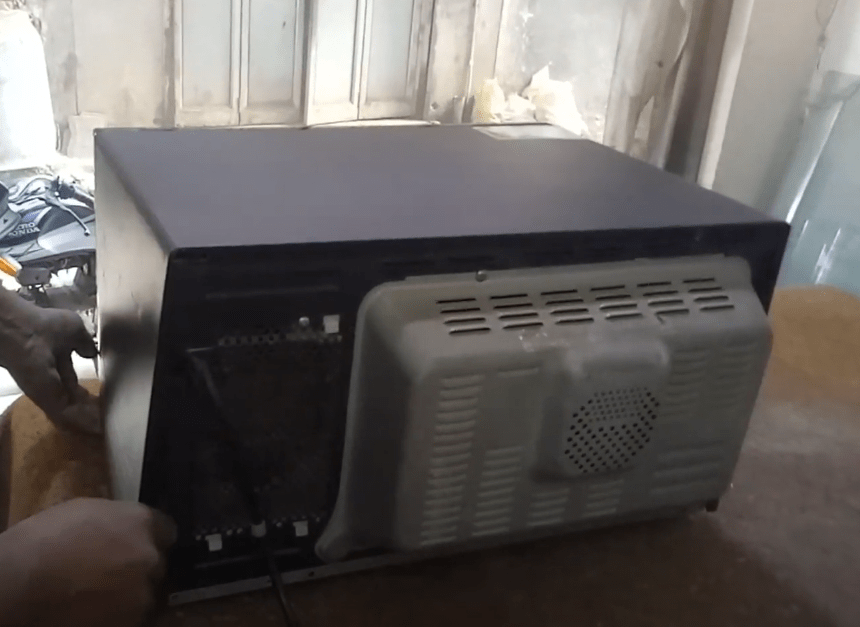 Samsung Microwave Service Charges
The service charge for Samsung Microwave Oven varies depending on the type of micro oven, the complexities involved and the number of units. At our centre, the service charge starts from INR 499 for performing a microwave inspection.
Samsung Countertop microwave service centre in Kolkata
Samsung Above the Range microwave service centre in Kolkata
Samsung Under Cabinet microwave service centre in Kolkata
Samsung Under Counter microwave service centre in Kolkata
Samsung Built-In microwave oven service centre in Kolkata
Samsung Built into the island microwave service centre in Kolkata
Samsung Microwave Convection Oven Combo service centre in Kolkata
Samsung Microwave with Grill Function service centre in Kolkata
Samsung Microwave and air fryer combo service centre in Kolkata
Samsung Microwave Magnetron Assembly repair in Kolkata
Samsung Microwave Waveguide repair in Kolkata
Samsung Microwave Transformer repair in Kolkata
Samsung Microwave Cooling Fan repair in Kolkata
Samsung Microwave Control Panel repair in Kolkata
Samsung Microwave oven Door repair in Kolkata
Samsung Microwave oven case repair in Kolkata
Samsung Microwave Plate Not Turning repair in Kolkata
Samsung Microwave Not Turning On repair in Kolkata
Samsung Microwave Door Not Closing Or Opening repair in Kolkata
Samsung Microwave Not Heating repair in Kolkata
Samsung Microwave Is Producing Weird Noise repair in Kolkata
Samsung Microwave Touchpad Not Working repair in Kolkata
Samsung Microwave Light Not Working repair in Kolkata
Microwave Oven Brands We Work With
Samsung Microwave Oven Service Centre Near Me
Looking for a Samsung micro oven service centre near me? We are present in every area of Kolkata as mentioned below:
Samsung Microwave Oven service centre in Kolkata GPO | Samsung Microwave Oven service centre in North Kolkata | Samsung Microwave Oven service centre in Cossipore | Samsung Microwave Oven service centre in Bagbazar | Samsung Microwave Oven service centre in Shyambazar | Samsung Microwave Oven service centre in Hatkhola | Samsung Microwave Oven service centre in Beadon Street | Samsung Microwave Oven service centre in Burrabazar | Samsung Microwave Oven service centre in Barisha | Samsung Microwave Oven service centre in Raja Rammohan Roy Sarani | Samsung Microwave Oven service centre in Beliaghata | Samsung Microwave Oven service centre in Narkeldanga | Samsung Microwave Oven service centre in Bowbazar | Samsung Microwave Oven service centre in Dharmatala | Samsung Microwave Oven service centre in Entally | Samsung Microwave Oven service centre in Tangra | Samsung Microwave Oven service centre in Park Street | Samsung Microwave Oven service centre in Circus Avenue | Samsung Microwave Oven service centre in Burtolla | Samsung Microwave Oven service centre in Ballygunge | Samsung Microwave Oven service centre in Lala Lajpat Rai Sarani | Samsung Microwave Oven service centre in Fort William | Samsung Microwave Oven service centre in Hastings | Samsung Microwave Oven service centre in Khidirpur | Samsung Microwave Oven service centre in GardenReach | Samsung Microwave Oven service centre in Bhowanipur | Samsung Microwave Oven service centre in Kalighat | Samsung Microwave Oven service centre in Alipore | Samsung Microwave Oven service centre in Dum Dum | Samsung Microwave Oven service centre in SaratBoseRoad | Samsung Microwave Oven service centre in Ghughudanga | Samsung Microwave Oven service centre in Dhakuria | Samsung Microwave Oven service centre in Jadavpur University | Samsung Microwave Oven service centre in Tollygunge | Samsung Microwave Oven service centre in Behala | Samsung Microwave Oven service centre in Alambazar | Samsung Microwave Oven service centre in Baranagar | Samsung Microwave Oven service centre in Belgachia | Samsung Microwave Oven service centre in Sahapur | Samsung Microwave Oven service centre in Tiljala | Samsung Microwave Oven service centre in Regent Park | Samsung Microwave Oven service centre in Paschim Putiary | Samsung Microwave Oven service centre in Kasba | Samsung Microwave Oven service centre in S.E. Railway | Samsung Microwave Oven service centre in Badartala | Samsung Microwave Oven service centre in Lake Gardens | Samsung Microwave Oven service centre in Govinda Khatick Road | Samsung Microwave Oven service centre in Naktala | Samsung Microwave Oven service centre in Sreebhumi | Samsung Microwave Oven service centre in Nimta | Samsung Microwave Oven service centre in Sinthee | Samsung Microwave Oven service centre in Birati | Samsung Microwave Oven service centre in Calcutta Airport | Samsung Microwave Oven service centre in New Alipore | Samsung Microwave Oven service centre in Kankurgachi | Samsung Microwave Oven service centre in Bangur Avenue | Samsung Microwave Oven service centre in Belghoria | Samsung Microwave Oven service centre in Ariadaha | Samsung Microwave Oven service centre in Kamarhati | Samsung Microwave Oven service centre in Desbandhu Nagar | Samsung Microwave Oven service centre in Parnasree Patil | Samsung Microwave Oven service centre in Sarsuna | Samsung Microwave Oven service centre in W B Governor's Camp | Samsung Microwave Oven service centre in Thakurpukur | Samsung Microwave Oven service centre in Salt Lake | Samsung Microwave Oven service centre in Rabindra Nagar | Samsung Microwave Oven service centre in Bidhannagar | Samsung Microwave Oven service centre in Ultadnaga | Samsung Microwave Oven service centre in Jodhpur Park | Samsung Microwave Oven service centre in Esplanade | Samsung Microwave Oven service centre in Bansdroni | Samsung Microwave Oven service centre in Middleton Row | Samsung Microwave Oven service centre in Princep Street | Samsung Microwave Oven service centre in Chittaranjan Avenue | Samsung Microwave Oven service centre in Motijhil | Samsung Microwave Oven service centre in Santoshpur | Samsung Microwave Oven service centre in Dakshineswar | Samsung Microwave Oven service centre in Bediapara | Samsung Microwave Oven service centre in Haltu | Samsung Microwave Oven service centre in Italgacha
Samsung Microwave Oven service centre in NandanNagar | Samsung Microwave Oven service centre in Garia | Samsung Microwave Oven service centre in K G BoseSarani | Samsung Microwave Oven service centre in Baghajatin | Samsung Microwave Oven service centre in New Market | Samsung Microwave Oven service centre in Brace Bridge | Samsung Microwave Oven service centre in LakeTown| Nawpara | Samsung Microwave Oven service centre in Sech Bhavan | Samsung Microwave Oven service centre in Regent Estate | Samsung Microwave Oven service centre in Purba Putiary | Samsung Microwave Oven service centre in Pancha Sayar | Samsung Microwave Oven service centre in Golf Green | Samsung Microwave Oven service centre in Brahampur | Samsung Microwave Oven service centre in Purbachal | Samsung Microwave Oven service centre in Bidhan Nagar Sai Complex | Samsung Microwave Oven service centre in Kalikapur | Samsung Microwave Oven service centre in VIP Nagar | Samsung Microwave Oven service centre in Prafulla Kanan | Samsung Microwave Oven service centre in Krishnapur | Samsung Microwave Oven service centre in Narendrapur | Samsung Microwave Oven service centre in Joka | Samsung Microwave Oven service centre in Dhapa | Samsung Microwave Oven service centre in Bidhan Nagar I.B. Market | Samsung Microwave Oven service centre in East Kolkata Township | Samsung Microwave Oven service centre in ISI | Samsung Microwave Oven service centre in Agarpara | Samsung Microwave Oven service centre in Sodepur | Samsung Microwave Oven service centre in Ghola Bazar | Samsung Microwave Oven service centre in Panslia | Samsung Microwave Oven service centre in Natagarh | Samsung Microwave Oven service centre in Panihati | Samsung Microwave Oven service centre in Sukchar | Samsung Microwave Oven service centre in BalaramDharmaSopan | Samsung Microwave Oven service centre in Khardah | Samsung Microwave Oven service centre in Rahara | Samsung Microwave Oven service centre in Titagarh | Samsung Microwave Oven service centre in Barrackpore HO | Samsung Microwave Oven service centre in Nilganj Bazar | Samsung Microwave Oven service centre in Nona Chandanpukur | Samsung Microwave Oven service centre in Talpukur | Samsung Microwave Oven service centre in Barasat HO | Samsung Microwave Oven service centre in Noapara | Samsung Microwave Oven service centre in Navapally | Samsung Microwave Oven service centre in Hridaypur | Samsung Microwave Oven service centre in Badu | Samsung Microwave Oven service centre in Madhyamgram | Samsung Microwave Oven service centre in MadhyamgramBazar | Samsung Microwave Oven service centre in NewBarrackpore | Samsung Microwave Oven service centre in Ganganagar | Samsung Microwave Oven service centre in Michael Nagar | Samsung Microwave Oven service centre in Nilachal | Samsung Microwave Oven service centre in Rajarhat | Samsung Microwave Oven service centre in Rajarhat Gopalpur | Samsung Microwave Oven service centre in Budge Budge | Samsung Microwave Oven service centre in Pujali | Samsung Microwave Oven service centre in Vivekananda Pally | Samsung Microwave Oven service centre in Batanagar | Samsung Microwave Oven service centre in Maheshtala | Samsung Microwave Oven service centre in Santoshpur (Maheshtala) | Samsung Microwave Oven service centre in Sarkarpool | Samsung Microwave Oven service centre in BaruipurHO | Samsung Microwave Oven service centre in Malancha Mahinagar | Samsung Microwave Oven service centre in Kodalia | Samsung Microwave Oven service centre in Subhasgram | Samsung Microwave Oven service centre in Harinavi | Samsung Microwave Oven service centre in Rajpur | Samsung Microwave Oven service centre in Sonarpur | Samsung Microwave Oven service centre in Dakahin Jagatdal | Samsung Microwave Oven service centre in Panchpota | Samsung Microwave Oven service centre in Laskarpur | Samsung Microwave Oven service centre in Boral | Samsung Microwave Oven service centre in Abdalpur | Samsung Microwave Oven service centre in NewTown | Samsung Microwave Oven service centre in Rajarhat | Samsung Microwave Oven service centre in Hatiara | Samsung Microwave Oven service centre in Mall Road | Samsung Microwave Oven service centre in Rajbari Colony | Samsung Microwave Oven service centre in Haridevpur