Same Day Refrigerator Repair Service in Salt Lake City (Bidhannagar)
Fridge installation & repair service by expert technicians

(265+ Reviews)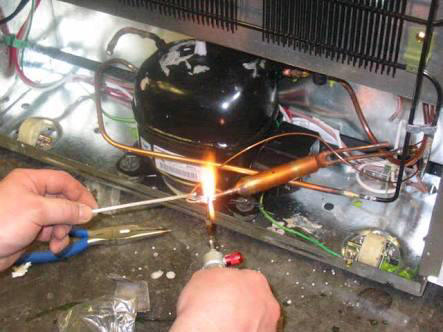 Salt Lake Fridge Service Centre Contact Number
Urban Service Plaza proudly stands as Salt Lake's leading Fridge Service Centre, offering excellence at your doorstep. Our team of experts specializes in servicing various types of fridges, including single-door, double-door, and side-by-side models. We cater to a wide range of top brands like LG, Samsung, Whirlpool, and more. What sets us apart is our commitment to fast, reliable, and affordable fridge service, making us the preferred choice for all your refrigerator needs in Salt Lake. Choose Urban Service Plaza for the best fridge service experience, tailored to your specific needs.
Helpline Number: 1800 123 8648 (Toll Free), 9831 015 086 (10 am – 7 pm)
WhatsApp Chat Support:
Refrigerator Issues We Fix
When your refrigerator isn't operating at its best, it can disrupt your daily life and compromise the freshness of your groceries. At Urban Service Plaza, we understand the importance of a properly functioning fridge, and we're here to help.
Our dedicated team is committed to ensuring your refrigerator functions flawlessly, so you can enjoy a hassle-free experience in the heart of your kitchen. Explore the solutions to your fridge woes and trust us to restore your appliance to its peak performance. Connect with us if you face any of the fridge issues below –
Service Included
We offer a comprehensive suite of services to ensure your refrigerator runs optimally. From expert fridge installation and uninstallation, thorough cleaning, and on-site repairs, to genuine spare parts replacement and efficient compressor gas refilling, we've got every aspect of your fridge's care covered.
Types of Fridge We Service
There are different kinds of refrigerators available in the market for both domestic and commercial. We at Urban Service Plaza, a renowned refrigerator repair centre in Salt Lake, can fix any kind of refrigerator made by different brands with different technologies. Types of fridges we service in salt lake include Top-freezer refrigerator, Bottom-freezer refrigerator, Side-by-side refrigerator, French door refrigerator, Compact refrigerator, Built-in refrigerator, Counter-depth refrigerator, Mini fridge, Freezerless refrigerator, Beverage refrigerator, Wine refrigerator etc.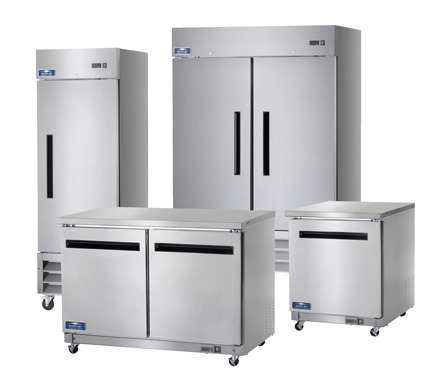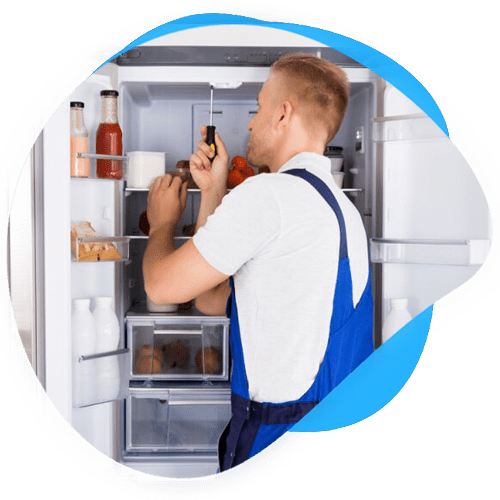 Fridge Repair Cost in Salt Lake
At Urban Service Plaza, refrigerator repair costs commence at just INR 299, covering the initial inspection charges. The final expense hinges on the nature and extent of the fridge's issues and whether any spare parts are necessary for a complete and effective repair. Our pricing structure ensures affordability while addressing the specific needs of your refrigerator.
Why choose us?
If you are looking for a company that provides professional refrigerator repair services, then you should choose us. Our team of highly skilled professionals will come to your home or business and fix your refrigerator in no time. We offer a wide range of services to suit your needs, and we have fast turnaround times. We can even provide emergency service at any time of the day or night.

Perfection Anytime
Don't hesitate about timing. You have control over scheduling a visit of our technician.

Phone Booking
We are available with phone booking, which means technology at your fingertip.

Experienced
Our staffs are expert, experienced, skilful. You will experience the best service ever.

Advanced Technology
We use advanced technologies to diagnose, install & repair your home appliances.

Emergency Help
You won't believe it !! We are always available at your service. It means we are available for your emergency help.

Working Area
Working area – Entire Kolkata, Salt Lake, Rajarhat, New Town. We are open from 10 am to 7 pm (Sunday closed)
Find a refrigerator repair centre near you
Searching for a refrigerator repair centre near me? Our fridge repair expert can reach any PIN code in Salt Lake city. Below are the locations we provide services:
Fridge repair service in Salt Lake AA block, Fridge repair service in Salt Lake Bikas Bhaban, Fridge repair service in Salt Lake Central Park, Fridge repair service in Salt Lake City Centre, Fridge repair service in Salt Lake Nicco Park, Fridge repair service in Salt Lake Sector V, Fridge repair service in Salt Lake Boishakhi, Fridge repair service in Salt Lake AAMRI, Fridge repair service in Salt Lake PNB, Fridge repair service in Salt Lake AB block, Fridge repair service in Salt Lake AC block, Fridge repair service in Salt Lake AD block, Fridge repair service in Salt Lake AE block, Fridge repair service in Salt Lake AF block, Fridge repair service in Salt Lake AG block, Fridge repair service in Salt Lake AH block, Fridge repair service in Salt Lake AJ block, Fridge repair service in Salt Lake AK block, Fridge repair service in Salt Lake AL block, Fridge repair service in Salt Lake BA block, Fridge repair service in Salt Lake BB block, Fridge repair service in Salt Lake BC block, Fridge repair service in Salt Lake BD block, Fridge repair service in Salt Lake BE block, Fridge repair service in Salt Lake BF block, Fridge repair service in Salt Lake BG block, Fridge repair service in Salt Lake BH block, Fridge repair service in Salt Lake BJ block, Fridge repair service in Salt Lake BK block, Fridge repair service in Salt Lake BL block, Fridge repair service in Salt Lake CA block, Fridge repair service in Salt Lake CB block, Fridge repair service in Salt Lake CC block, Fridge repair service in Salt Lake CD block, Fridge repair service in Salt Lake CE block, Fridge repair service in Salt Lake LB block, Fridge repair service in Salt Lake Sector I, Fridge repair service in Salt Lake Sector II, Fridge repair service in Salt Lake Sector III, Fridge repair service in Salt Lake Sector IV, Fridge repair service in Salt Lake Sector V
Fridge repair service in Salt Lake CF block, Fridge repair service in Salt Lake CG block, Fridge repair service in Salt Lake CJ block, Fridge repair service in Salt Lake CK block, Fridge repair service in Salt Lake CL block, Fridge repair service in Salt Lake DA block, Fridge repair service in Salt Lake DB block, Fridge repair service in Salt Lake DC block, Fridge repair service in Salt Lake DD block, Fridge repair service in Salt Lake DE block, Fridge repair service in Salt Lake DF block, Fridge repair service in Salt Lake DG block, Fridge repair service in Salt Lake DJ block, Fridge repair service in Salt Lake DDK block, Fridge repair service in Salt Lake DL block, Fridge repair service in Salt Lake EA block, Fridge repair service in Salt Lake EB block, Fridge repair service in Salt Lake EC block, Fridge repair service in Salt Lake FA block, Fridge repair service in Salt Lake FB block, Fridge repair service in Salt Lake FC block, Fridge repair service in Salt Lake GA block, Fridge repair service in Salt Lake GB block, Fridge repair service in Salt Lake GC block, Fridge repair service in Salt Lake GD block, Fridge repair service in Salt Lake GE block, Fridge repair service in Salt Lake HA block, Fridge repair service in Salt Lake HB block, Fridge repair service in Salt Lake HC block, Fridge repair service in Salt Lake IA block, Fridge repair service in Salt Lake IB block, Fridge repair service in Salt Lake IC block, Fridge repair service in Salt Lake JA block, Fridge repair service in Salt Lake JB block, Fridge repair service in Salt Lake JC block, Fridge repair service in Salt Lake JD block, Fridge repair service in Salt Lake KA block, Fridge repair service in Salt Lake KB block, Fridge repair service in Salt Lake KC block, Fridge repair service in Salt Lake LA block